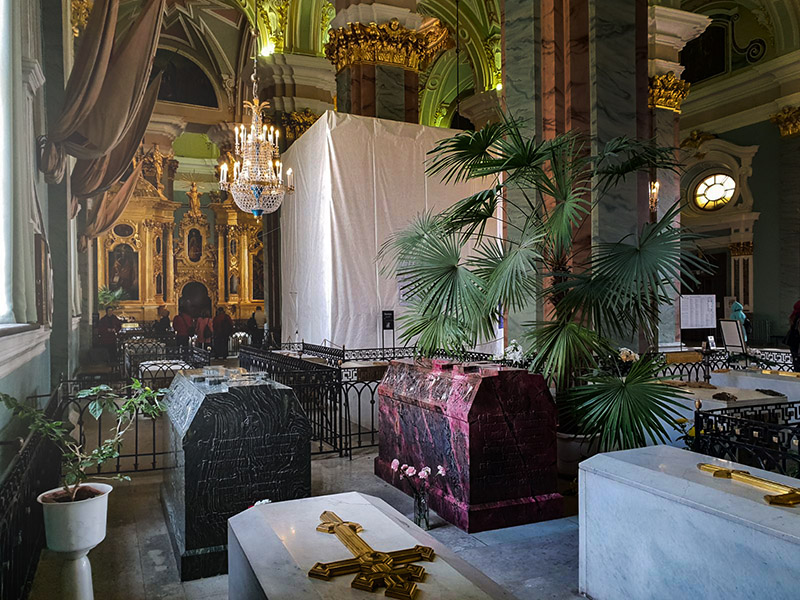 DESCRIPTION:
Tombstones marking the burial of Tsar Nicholas II and his family in St. Catherine's Chapel. Of the post-Petrine rulers, only Peter II and Ivan VI are not buried here. Peter II is buried in the Cathedral of Michael the Archangel in the Moscow Kremlin; Ivan VI was executed and buried in the fortress of Shlisselburg or Kholmogory (alleged discovery at Kholmogory in 2010 currently under forensic investigation).
size in pixels: 1600×1199
size in mb: 1,33
Buy digital .jpg file DIRECT for your webprojects or print up to A5 size for € 10 only.
EXTRA:
larger .tif file available
You can order a SIGNED ARCHIVAL PRINT of this photograph!
© 2020 photography-for-sale.com All copyrights are protected.