Cáceres is a city in western Spain's Extremadura region. Founded by the ancient Romans, it retains widespread evidence of subsequent occupation by many different cultures. Its old town, Ciudad Monumental, has a mix of Gothic and Renaissance architecture, with cobbled medieval streets, fortified houses and palaces. Encircled by 12th-century Moorish walls, it also has around 30 towers, some occupied by nesting storks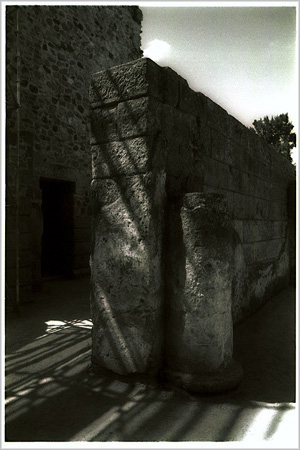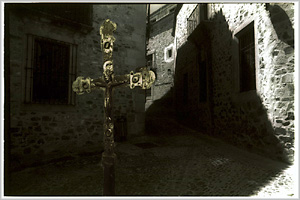 Arco de la Estrella
An entrance to the monumental city of Cáceres, baroque in style, it was built by Manuel Lara de Churriguera in the 18th century on top of the ruins of another doorway where Catholic Monarch, Queen Isabel of Castile, swore to defend the town charter.
Its outstanding feature lies in the slanting shape of the archway, which back then allowed carriages through and to turn around. But before entering the old part of the city, it is worth having a last look at the arch. The top houses the shrine of the Virgen de la Estrella (Our Lady of the Star), a small chapel. The bishop of the time claimed jurisdiction and was opposed to its construction. He obviously did not get his way.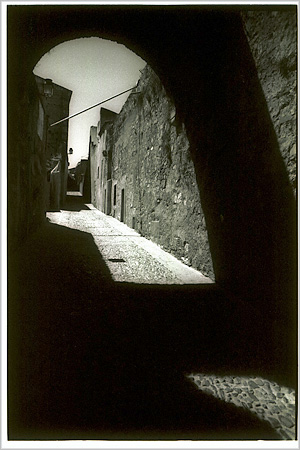 Cáceres Museum: the Islamic cistern, dated between the 10th and 12th centuries.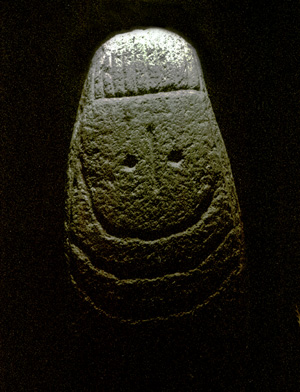 Cáceres Museum: neolithic stone