The Fontanelle cemetery in Naples is a charnel house, an ossuary, located in a cave in the tuff hillside in the Materdei section of the city. It is associated with a chapter in the folklore of the city. By the time the Spanish moved into the city in the early 16th century, there was already concern over where to locate cemeteries, and moves had been taken to locate graves outside of the city walls. Many Neapolitans, however, insisted on being interred in their local churches.
This file is exclusively available at DREAMSTIME
---
pfs3909 NAPLES: 'Cimitero delle Fontanelle'
Coffin with corpse and relics at the cimitero delle Fontanelle, Naples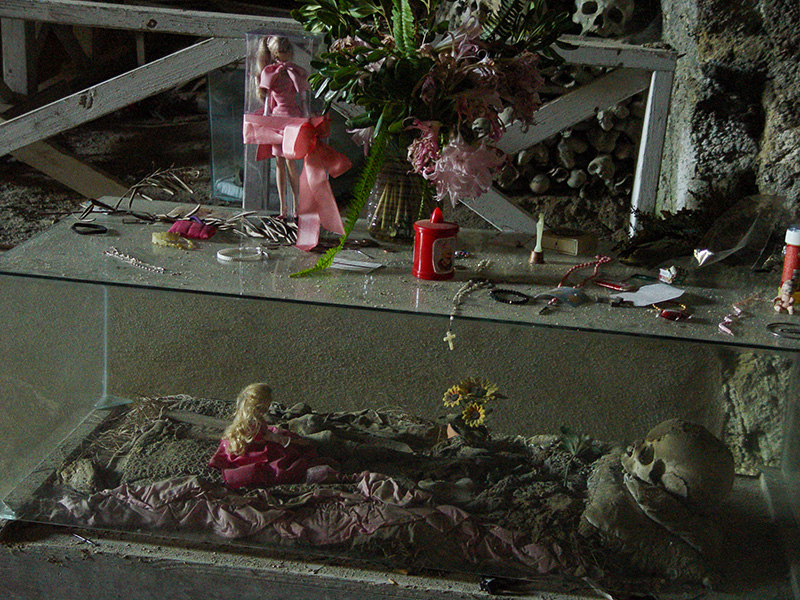 photographer: Robert SCHILDER date: 2013
size in pixels: 2560×1920 larger .tif file available
size in mb: 5,22
File is exclusive available at Dreamstime: File ID 168789148
links to more information: en.wikipedia.org
© 2020 photography-for-sale.com All copyrights are protected.
address: Via Fontanelle, 80, 80136 Napoli NA, Italy